Dear Neighbors and Friends,

Last week was a very busy week for the legislature. We voted everyday on multiple bills that were of huge importance. Not only did the House pass meaningful legislation on Economic Development, Healthcare, and Climate Change but both the Senate and the House voted to extend formal session in order to ensure that all conference committees have the time and resources to come to the best compromise for each of these bills. It also presents more time to take up other legislation, including hopefully the ROE Act, regarding reproductive rights, which has been a top priority of mine this session.
I had the honor to attend a virtual ROE Rally held by the ACLU, Planned Parenthood and NARAL in July with more than 250 participants from across the state supporting the ROE Act, a bill for which I am one of two House lead sponsors. CONFERENCE COMMITTEES PENDING

The bills have been passed by the House and Senate and there are conference committees working to reconcile the differences:H.4888/S.2796 An Act Putting Patients First (health care)H.4860/S.2820 An Act To Reform Police Standards And Shift Resources To Build A More Equitable, Fair, And Just Commonwealth That Values Black Lives And Communities of Color (police reform)H.4887/S.2842 An Act Enabling Partnerships For Growth (economic recovery)H.4912 An Act Creating A 2050 Roadmap To A Clean And Thriving Commonwealth (climate crisis)More on this bill below!REPRODUCTIVE HEALTH
During our time in the virtual session, we enacted a couple bills that address maternal health and women's rights for the Governor to sign.


Pictured above is Mariya Tahir, US Executive Director of Sahiyo, speaking at an FGM Conference which I attended and spoke at as well. I am grateful to have worked alongside her and many other advocates in order to get the FGM bill passed. This first bill is one in which I am a lead sponsor, H.4606 An Act Relative To The Penalties For The Crime Of Female Genital Mutilation (FGM), which was signed into law yesterday.Criminalizes the act of FGMCriminalizes the act of transporting someone under the age of 18 to another state for FGMAllows victims of FGM to bring civil actionCreates an education program for the prevention of FGMThe second is waiting to be enacted by the House, H.4818 An Act To Reduce Racial Inequities In Maternal HealthEstablishes a special legislative commission to examine and make recommendations to reduce or eliminate racial inequities in maternal mortality ADDRESSING CLIMATE CRISIS

The House passed significant climate legislation:H.4912 An Act Creating A 2050 Roadmap To A Clean And Thriving CommonwealthFor a summary of this bill click HERE. This bill now sits before a conference committee. H.4921 An Act Promoting Awareness Of Sewage Pollution In Public WatersRequires issuance of a public advisory within 2 hours of when a sewage discharge ceases or projected to cease and every 8 hours for ongoing dischargePublic advisory must include information on discharge location, volume, affected area, company/person behind problem, and precautionary measures to be taken by the publicA public website must be established by persons or companies operating potential discharge sources to share notifications of discharge activity Persons or companies operating or maintaining outlets that discharge pollutants must establish mechanisms, in coordination with Department of Environmental Protection, to detect dischargesThe Department of Environmental Protection must publish a report annually, by May 15, with information on the past year's discharge activity IT BOND BILL

Finally, the final version of H.4932 An Act Financing The General Governmental Infrastructure of the Commonwealth, that the House voted on last month, was released from a conference committee. I am happy to say that my amendment to help close the SNAP Gap was included in the final version. It provides $5 million for capital costs associated with facilitating the development of a system to allow applicants and recipients of MassHealth and Medicare to initiate an application for SNAP at the same time they apply for or renew their MassHealth/Medicare.

I am very proud of the work that the House was able to do during these last two weeks. With the extension of formal session I am confident we can continue to do great work that addresses the pandemic along with many other issues that we have been working on for the past year and a half. I will keep you updated as many of these bills progress.
CENSUS, CENSUS, CENSUS!
Please do not forget to fill out your census for your primary address. Boston and Cambridge will benefit from more federal funding, the more residents it has under the census. It is quick and easy to do. It only takes a few minutes Here is the link: https://my2020census.gov/
As always, thank you for your continued support! Do not hesitate to reach out with any questions regarding these bills or others.

Best,
Jay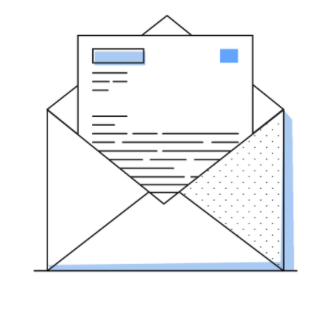 COMMUNITY RESOURCES
We will update our page that provides resources for constituents during COVID-19. You can find our resource page here.




NEWSLETTER
Invite neighbors and friends to sign up for my newsletter! You can sign up here!



SOCIAL MEDIA
Follow me on Twitter and Facebook or check out my website www.jaylivingstone.com for real time up-to-date information. Or email me at Jay.Livingstone@mahouse.gov
Copyright © 2020 Office of State Representative Jay Livingstone, All rights reserved.

Our mailing address is:
Massachusetts State House
24 Beacon St., Room 472
Boston, MA 02133

Want to change how you receive these emails?
You can update your preferences or unsubscribe from this list.